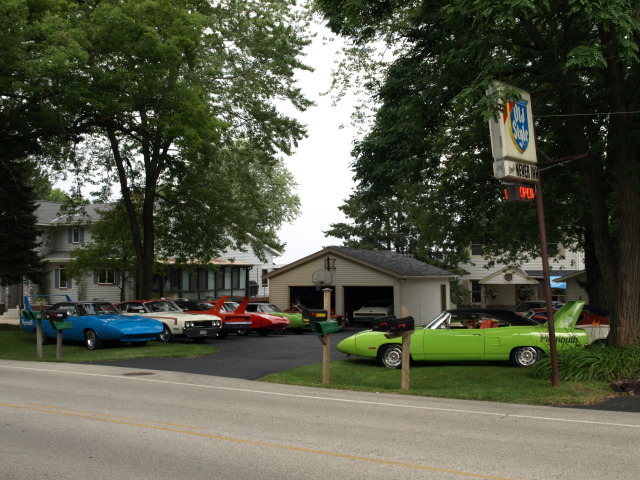 On August 7th, we got together at the home of Jim & Kathy Wurster in Pewaukee Wisconsin for the annual club picnic.   Jim and Kathy have graciously hosted the event the last few years.    We had a nice turnout of Aero cars and friends.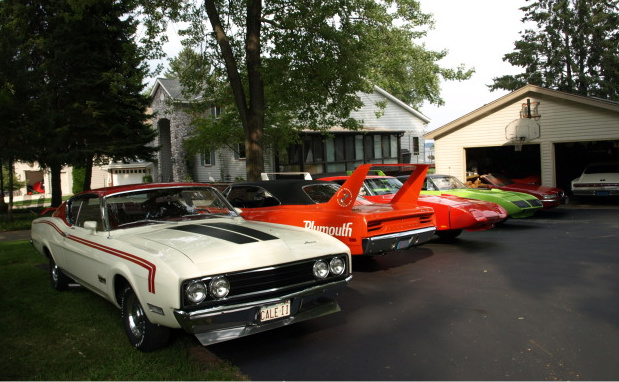 Dave Moots owns the Cale Yarborough Cyclone Spoiler II.    To the right is the Tor-Red Superbird of Mike Borkowski.  Mike is an original owner.   The Daytona belongs to Dave Kanofsky from Chicago.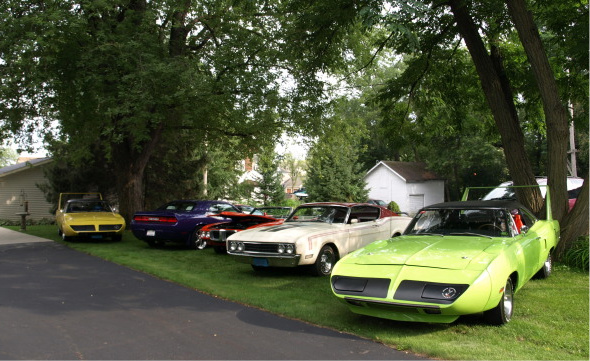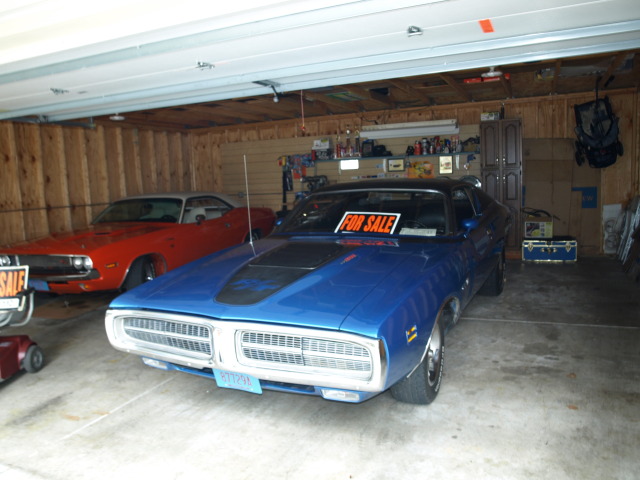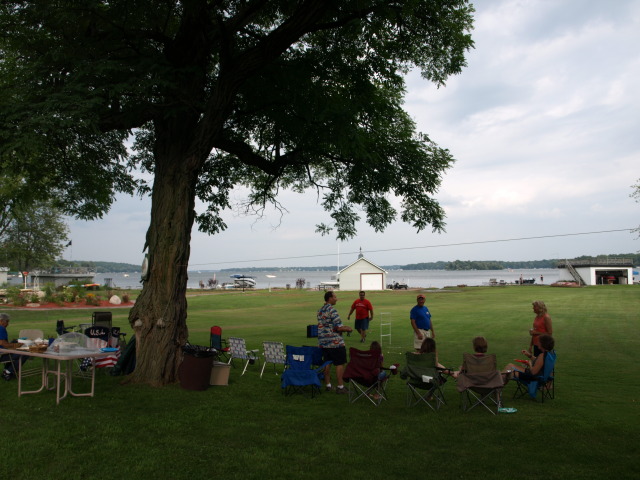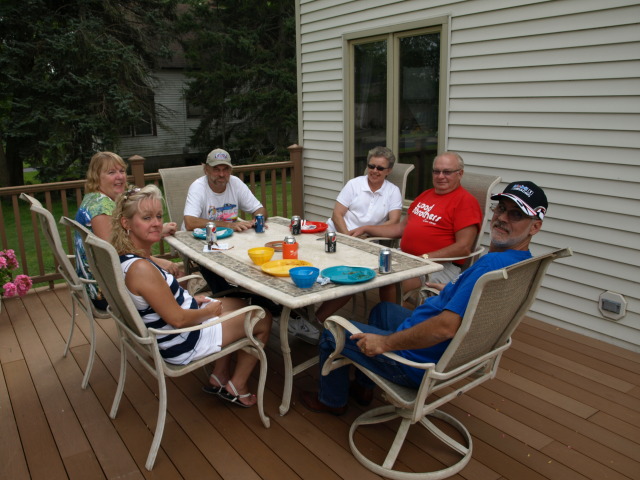 A nice group of cars.    Brian Horst owns the yellow Superbird.  Cal Anderson the Challenger.   Tom Kau owns the survivor Cale II.   

Dave and Barney Kanofsky drove up from Chicago in the Daytona.   Chuck and Sharon Porter own the green Bird.   Ron Holtdorf brought his Chrysler TC convertible

Jim Wurster owns the 1970 Challenger R/T and 1971 Charger R/T.   The Charger is for sale.   Send Jim an email at moparsrus@gmail.com for information.  

A beautiful view in the back yard.    Jim gave us boat rides and Kathy kept us well fed and entertained.

The gang talking it all over after dessert.