Amelia Island Concours 2005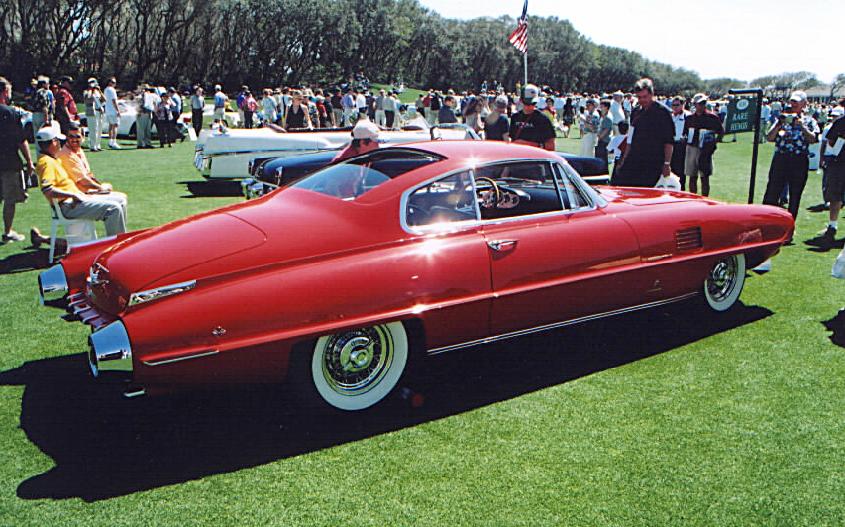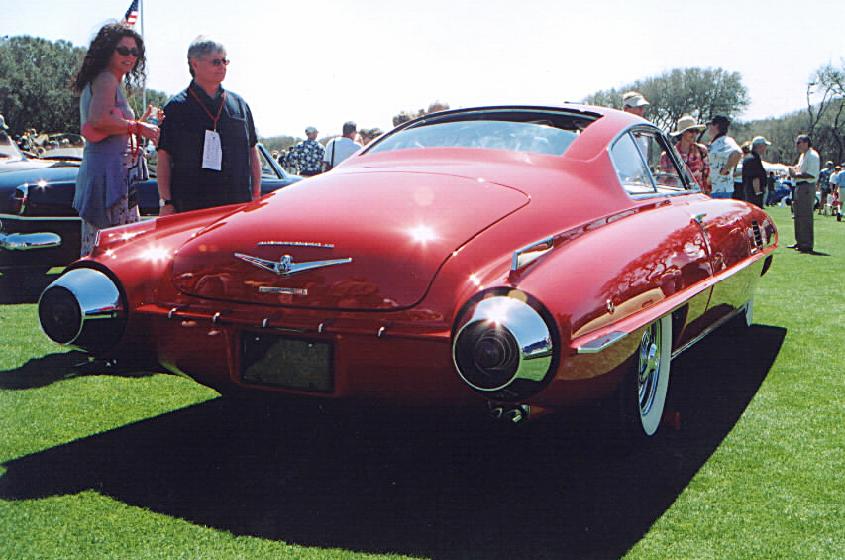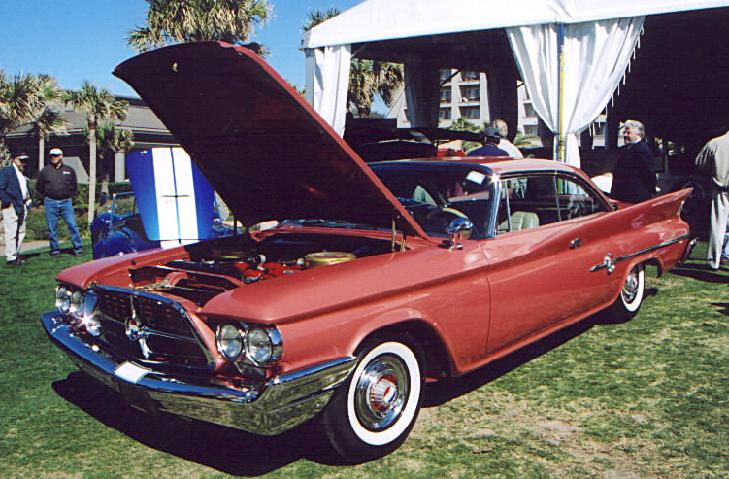 Here are some great photos from the Amelia Island Concours in Florida. The Amelia event is held at the Ritz Carlton hotel, right on the Atlantic Ocean and is one of the premier shows in the USA. Cars are selected by invitation and come from all over the world. For 2005, cars of Bobby Allison and other vintage stock cars were featured. Text and photos by Doug Schellinger.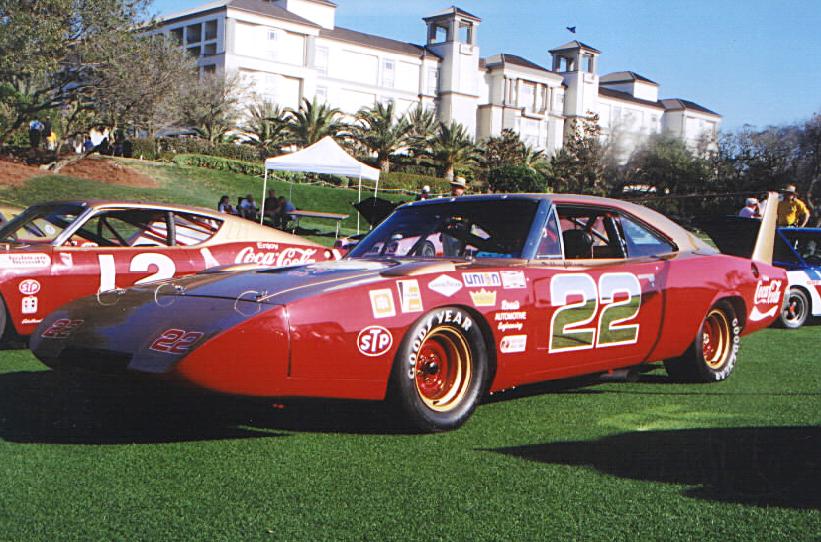 Leading the Cars of Bobby Allison was the #22 Daytona owned by Bob McNab. It is an authentic Nichels race chassis, but its history as an actual Mario Rossi / Allison car is not clear.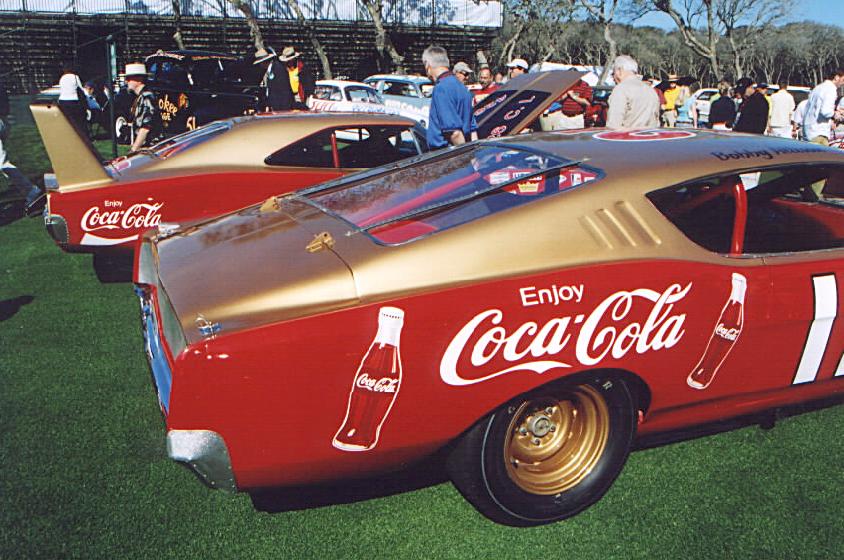 Just a small sampling of the huge crowd at Amelia Island. Cars range from the turn of the century to the early 1970's. The show is held on the golf course at the Ritz Carlton.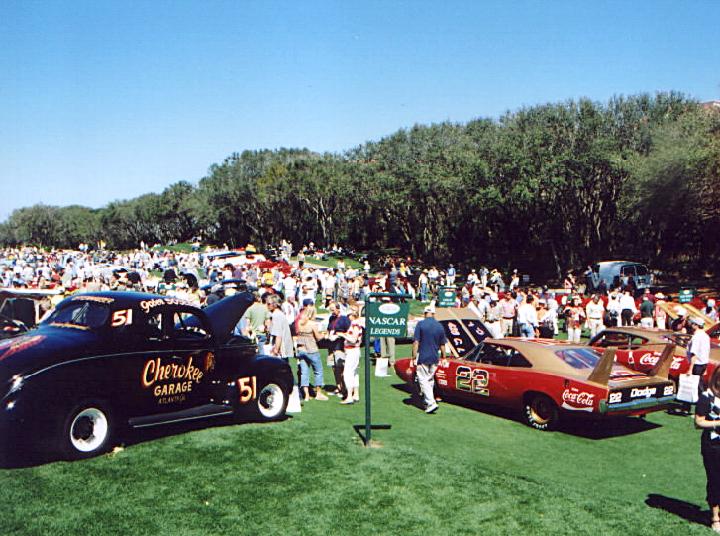 Alex Beam's replica of Bobby Allison's Holman-Moody Cyclone from 1971. Makes a nice pair with the Daytona.

The stunning 1954 Desoto Ghia show car of Sam & Emily Mann.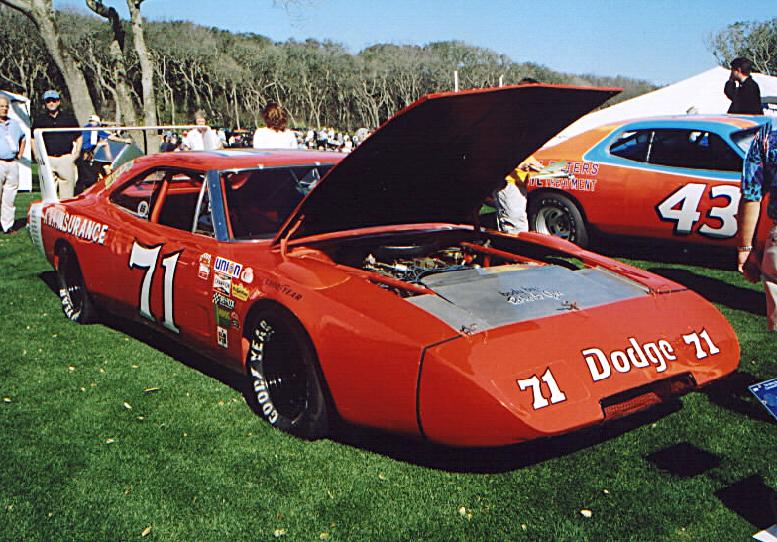 Bobby Isaac's Daytona from the International Motorsports Hall of Fame at Talladega. This car won the award for Most Outstanding Hemi and was a crowd favorite on the lawn when it drove up to get the trophy.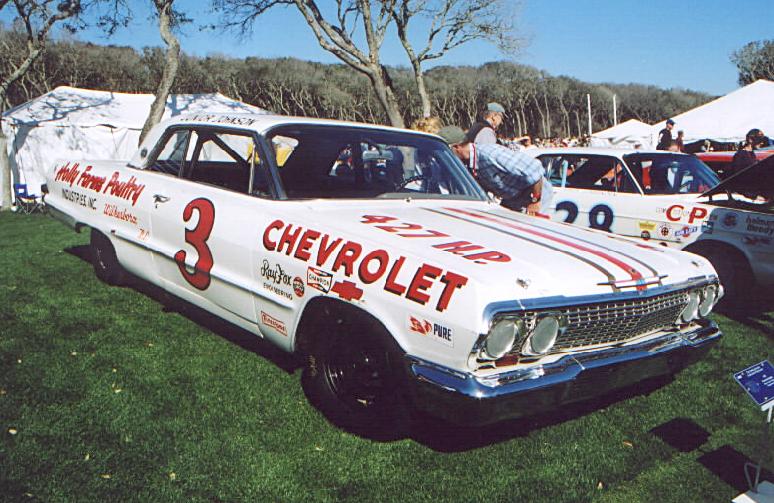 Above is Junior Johnson's Ray Fox prepared 1963 Chevy. This car is completely original and in as-raced condition with the 427 Mystery engine.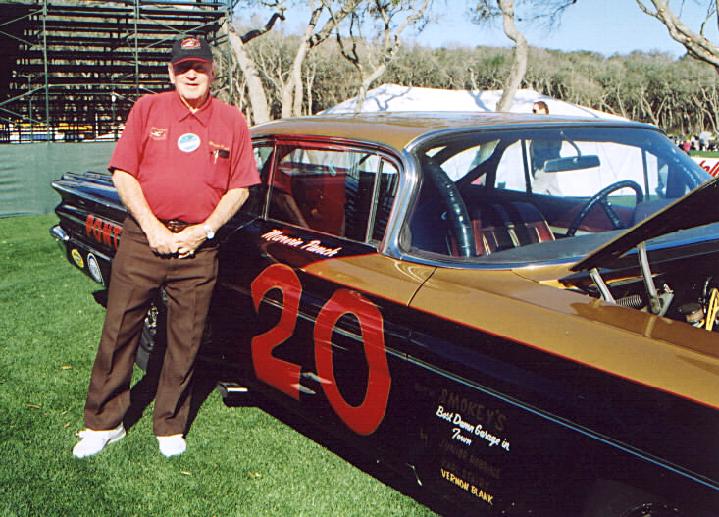 NASCAR legend Marvin Panch and his 1960 Pontiac. Marvin built this car as a replica to his 1961 Daytona 500 winner prepped by Smokey Yunick. Marvin drove for many teams including Petty Enterprises and the Wood Brothers. A nicer man you will not meet.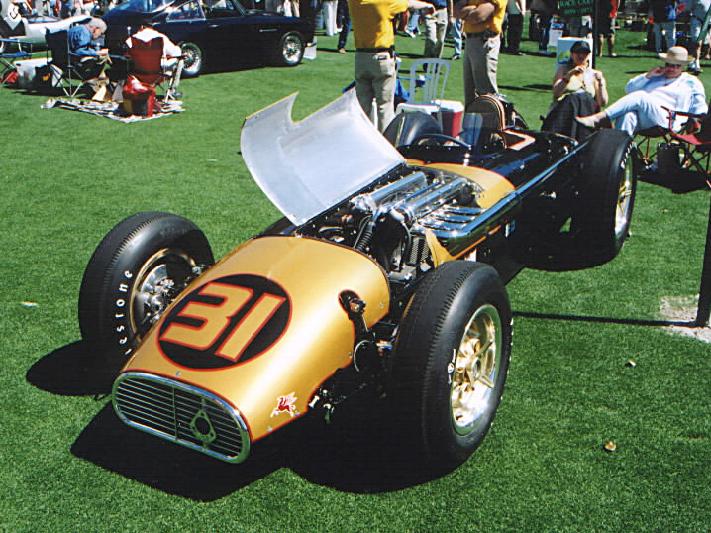 Another Smokey Yunick prepared car is the City of Daytona Beach Indy roadster as driven by Paul Goldsmith.

RM Auctions holds a sale event at Amelia Island. This beautiful Chrysler 300F was one of the auction cars.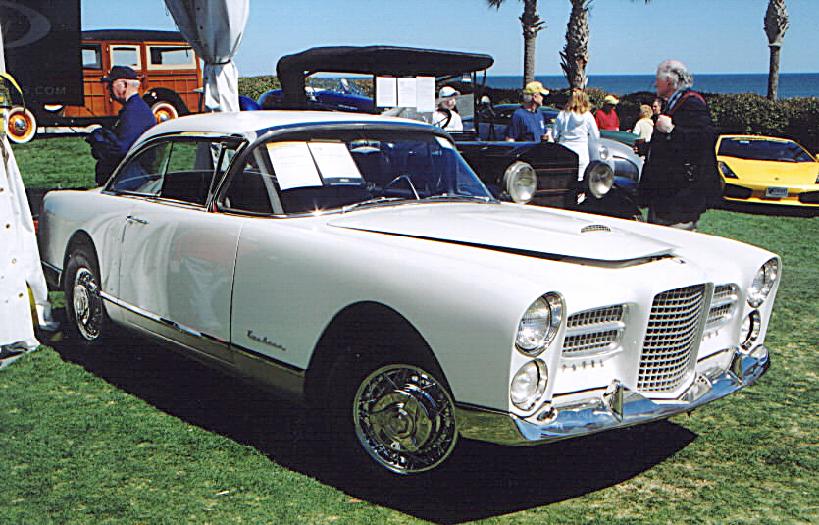 This Hemi powered Facel Vega was another one of the auction cars I would have liked to have taken home with me.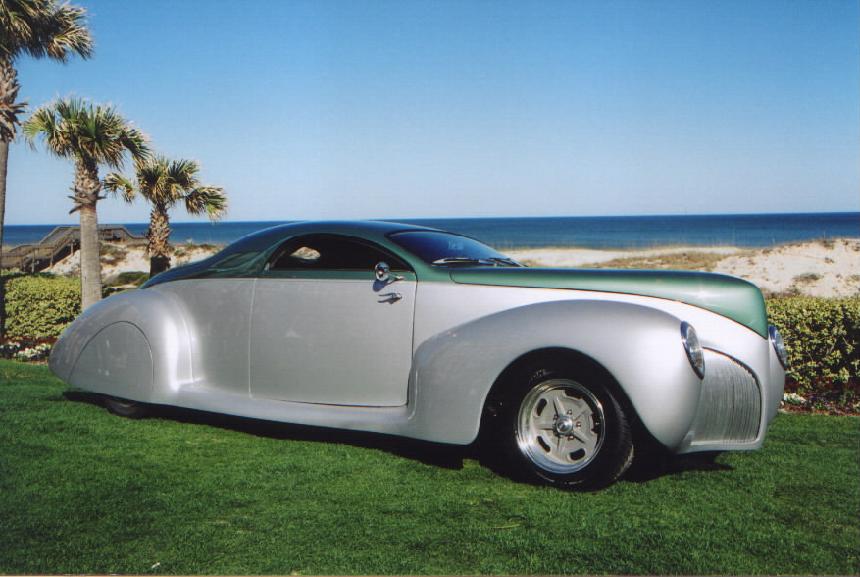 The auction cars are lined up right on the Atlantic Ocean, and as this Lincoln Zephyr custom shows, it's a nice place to be in early March.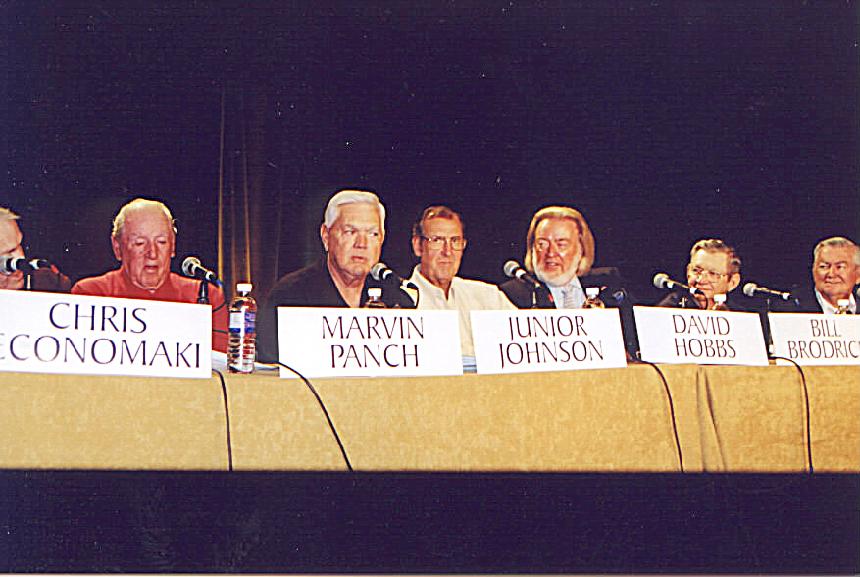 The stock car panel discussion was enjoyable to listen to. VIsible from left to right are Marvin Panch, Junior Johnson, David Hobbs, Bill Broderick (the Union 76 victory lane guy), Donnie Allison and Bobby Allison.