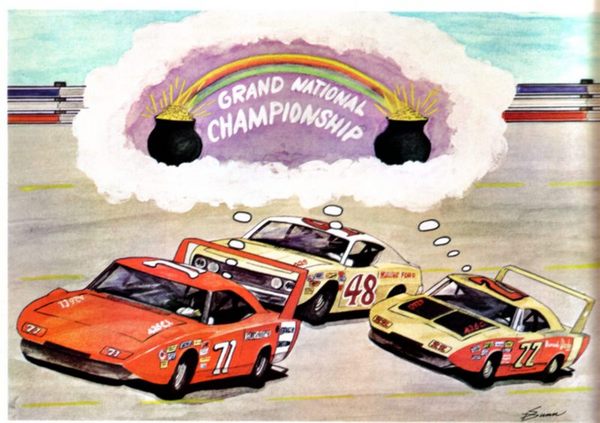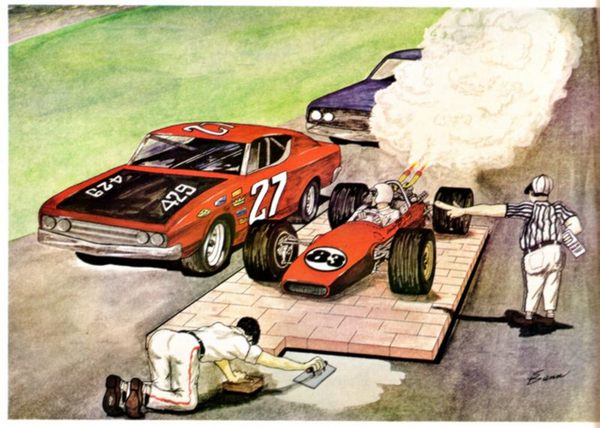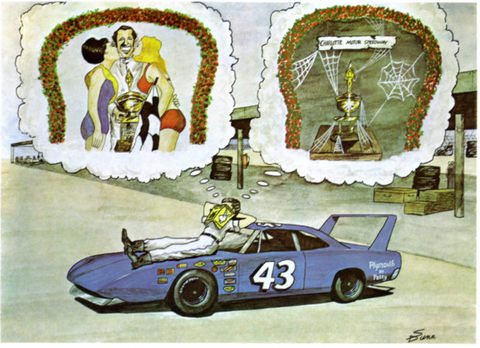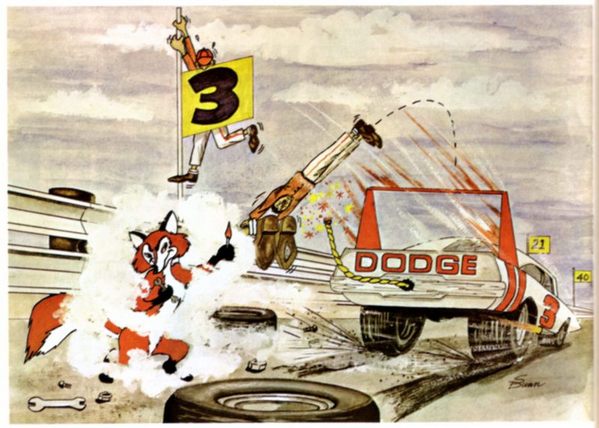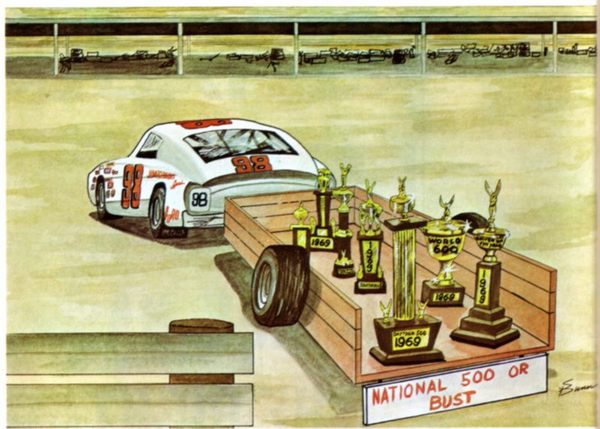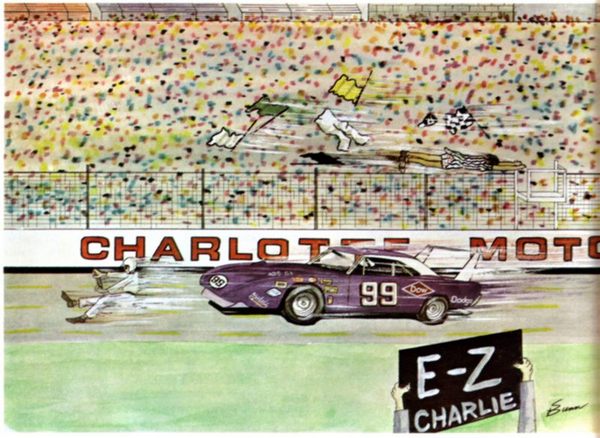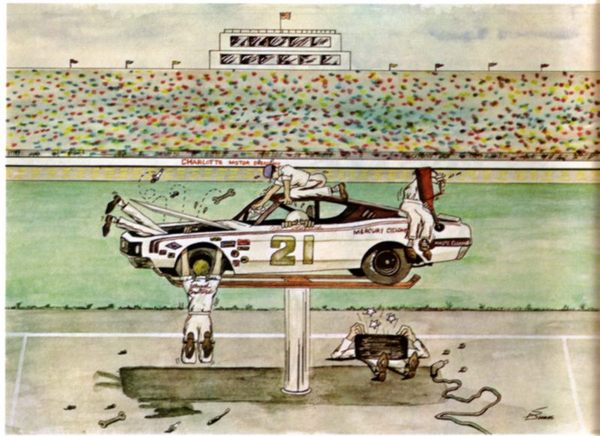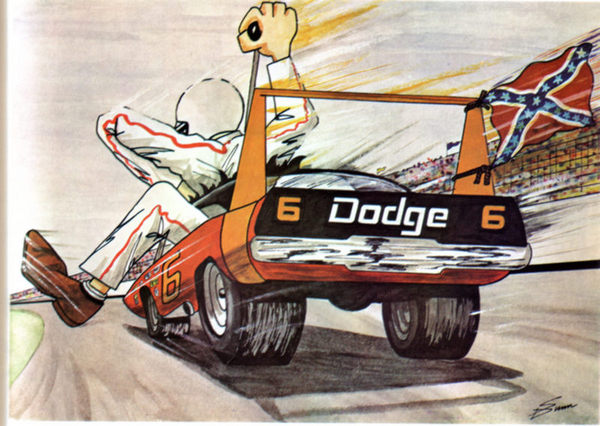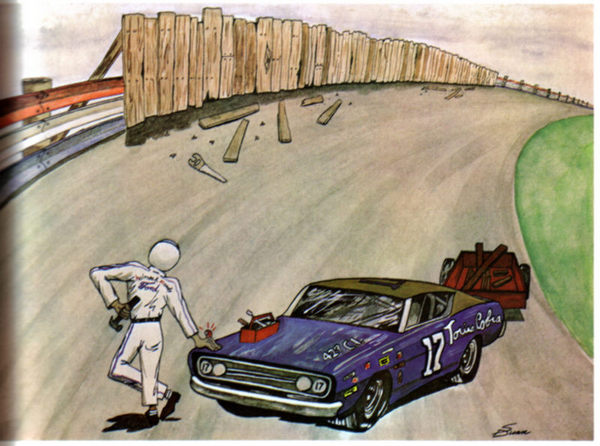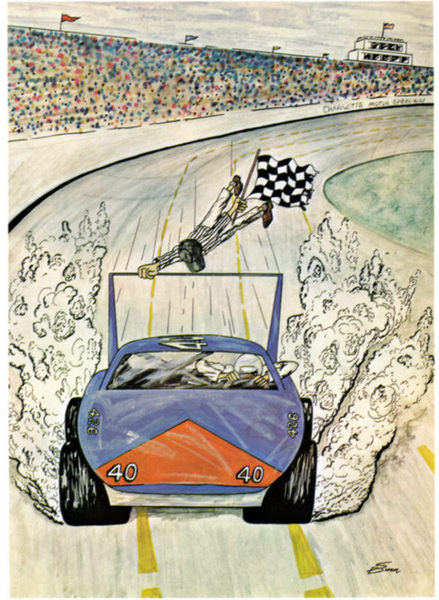 1970 Grand National Post Cards

These post cards were available from the Charlote Motor Speedway gift shop.   They "may" have also been in the 1970 National 500 race program.

The three 1970 NASCAR championship contenders chase the rainbow:

Bobby Isaac, James Hylton and Bobby Allison. .

In 1970, Donnie Allison raced the #27 Banjo Matthews Talladeha, and A.J. Foyt's #83 car at Indianapolis. 

Victory at Charlotte Motor Speedway eluded RIchard Petty these days...

Ray Fox's Daytona was driven by Fred Lorenzen in these days.

Lee Roy Yarbrough struck it big in 1969 winning NASCAR's grand slam events

The famed Wood Brothers go overboard servicing Cale's Spoiler II

Buddy Baker came to Charlotte not long after winning the 1970 Southern 500.

David Pearson fixes the fence.