On June 19th, 2010, we gathered in Keokuk Iowa for the third Racer's Reunion event, held at the River City Mall.    A variety of vintage race cars, Keokuk drivers and Aero Warrior street cars participated.

Keokuk Racers Reunion 2010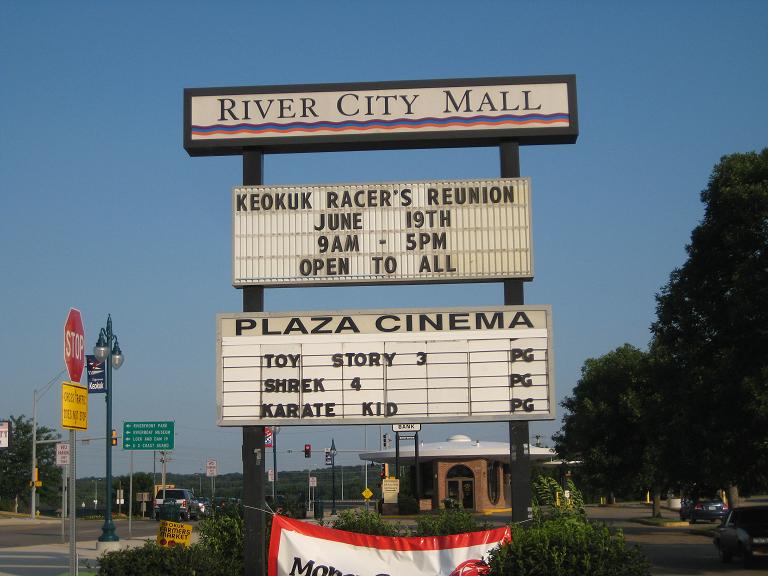 Go to the movies, or to the Racers Reunion?   

You know which one we picked !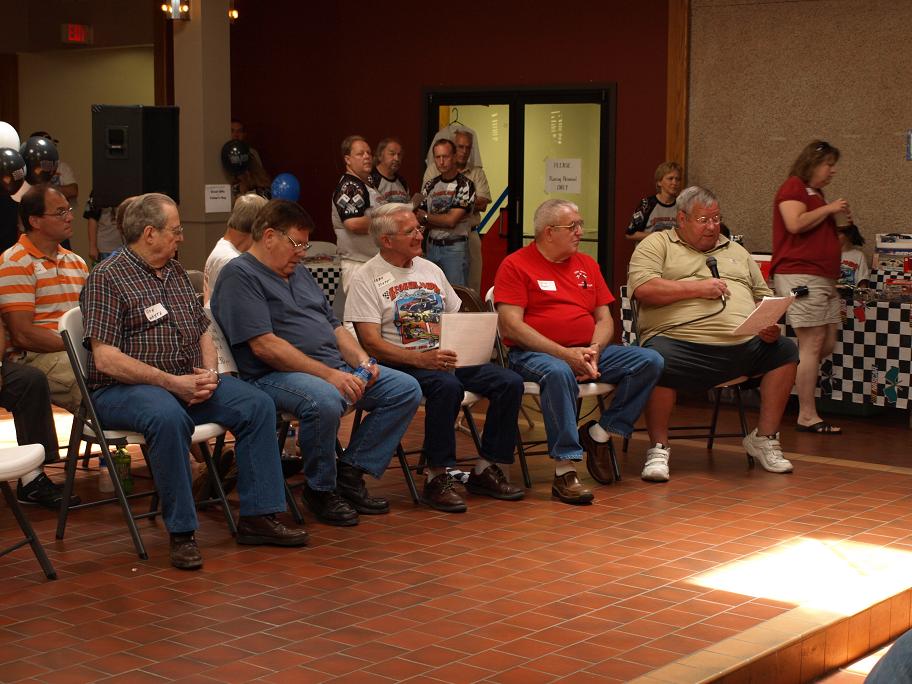 Don White's 1961 Ford Starliner in which he raced on the beach trials at Daytona in 1961.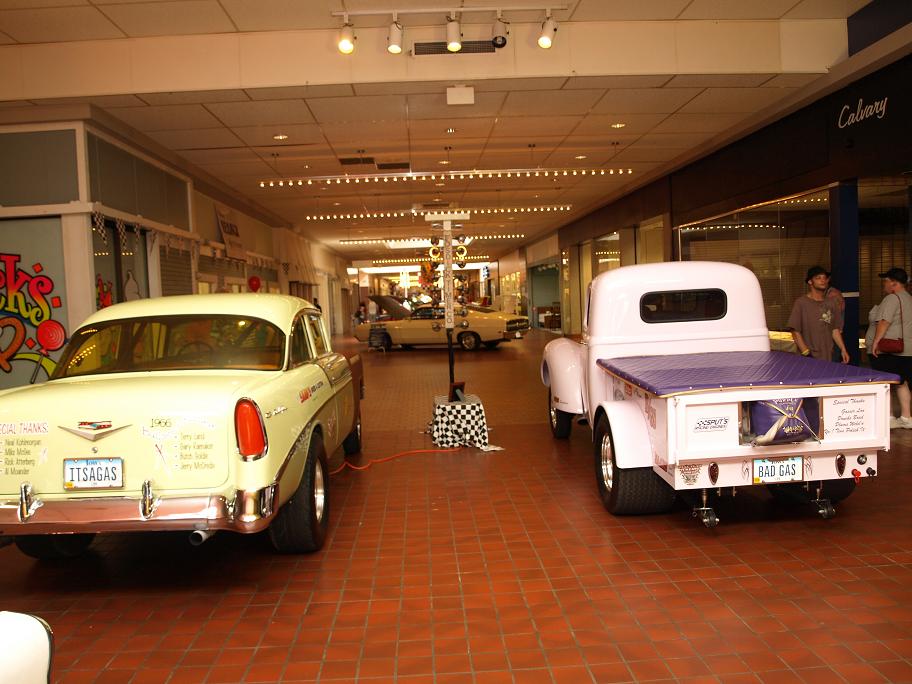 Don White and his wife Verna signed autographs for the fans.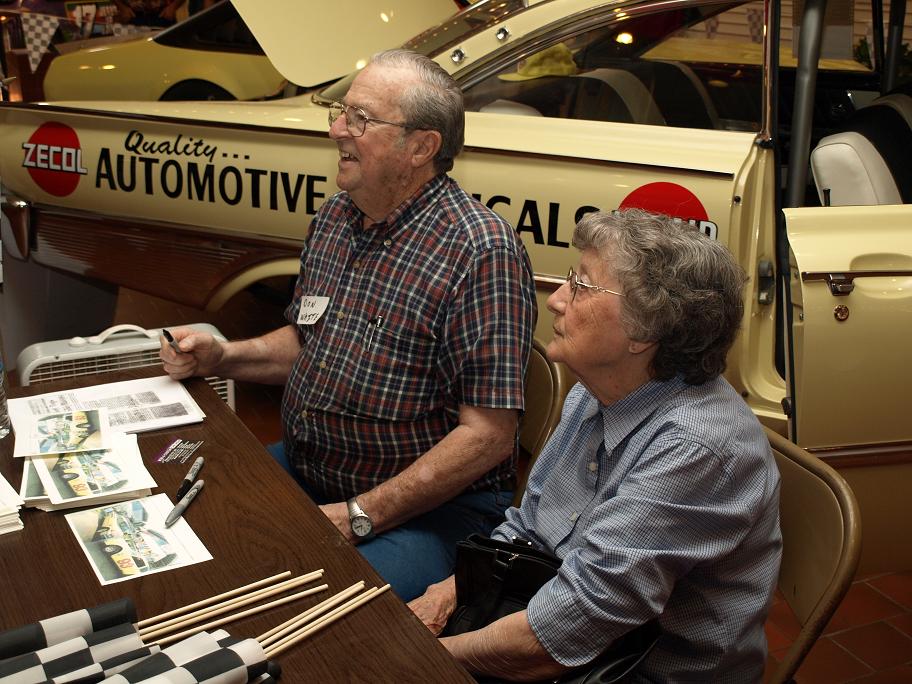 Don White's #93 Dodge Aspen USAC stock car.     My understanding is that this car is not a Chrysler Kit Car, but was cut down from a full size chassis.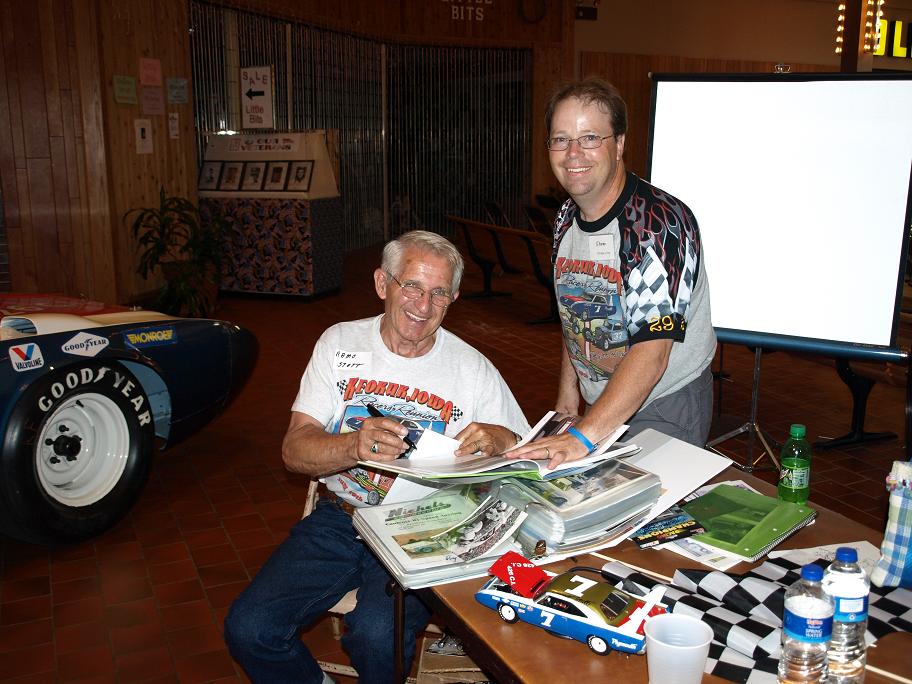 From left to right:  Keokuk legends Ramo Stott,  Ernie Derr and Don White share a laugh.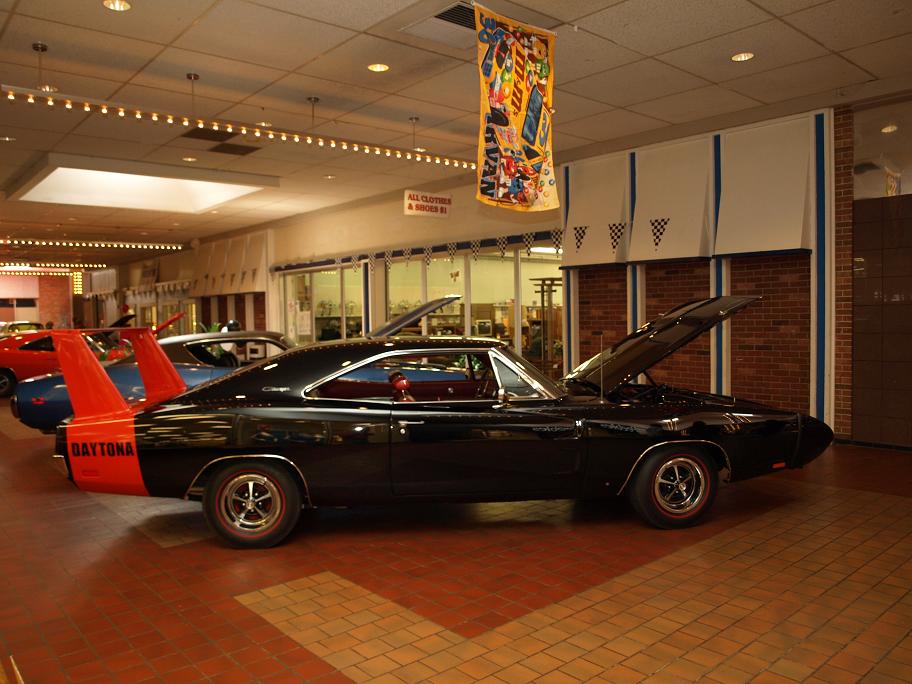 Ramo Stott signs an autograph for his big fan Shane Utter.     Shane helped plan and put on the reunion event, and we thank him for his efforts.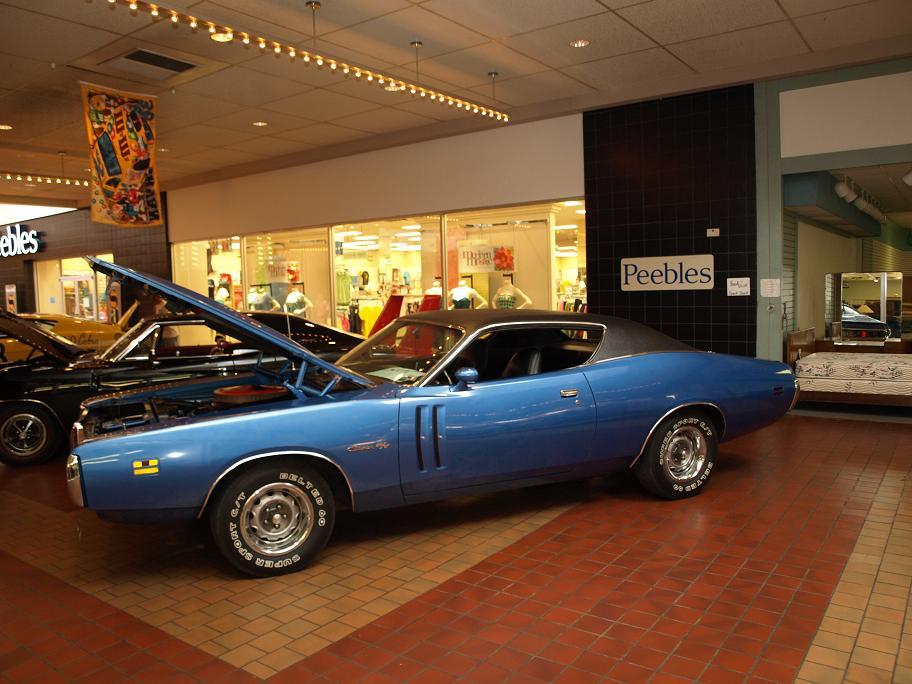 Racing legends told some amazing stories during the driver's introductions.    From left:  Don White,   Lem Blankenship,  Ramo Stott,  Terry Ryan and Gordy Blankenship. 

Ramo Stott and his wife Judy with his # 7  Plymouth Super Bird.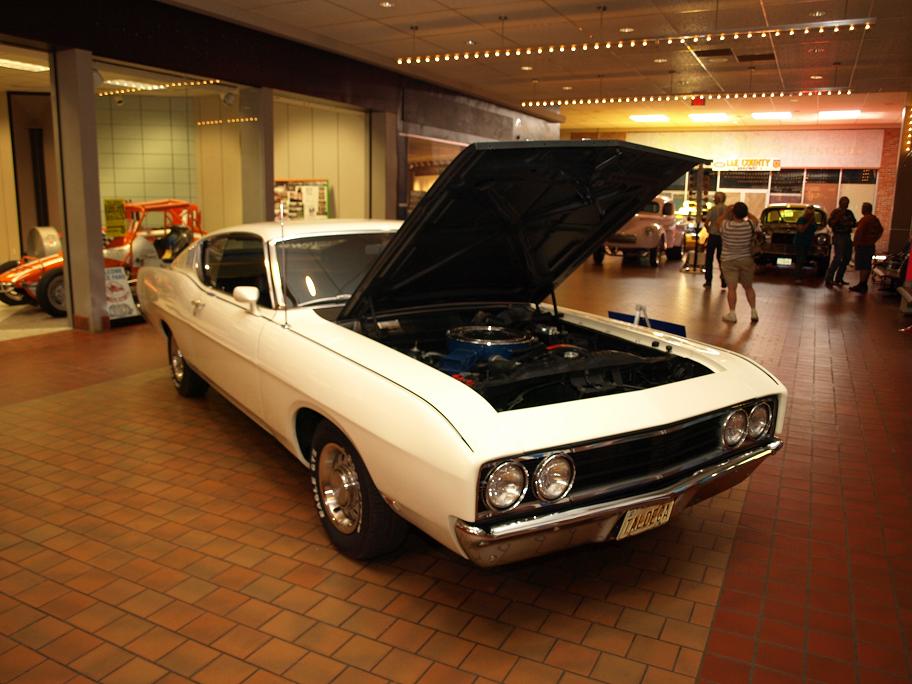 Ramo Stott, his family and current owner Doug Schellinger with the #7 Plymouth Super Bird.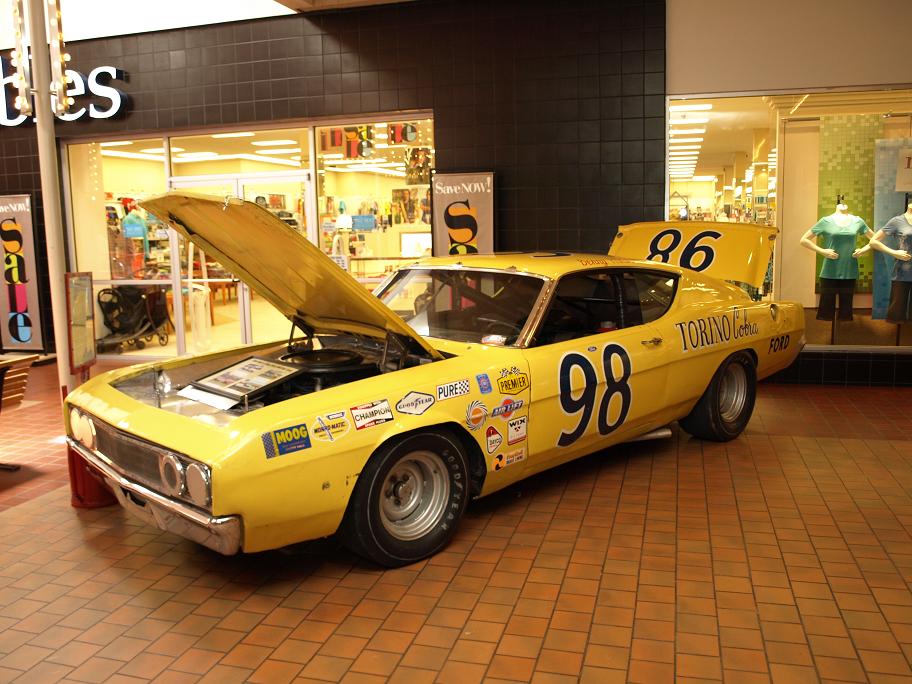 Lem Blankenship posed next to the old Plymouth Super Bird for pictures.  Lem raced this car six times in the USAC series during 1970 and 1971.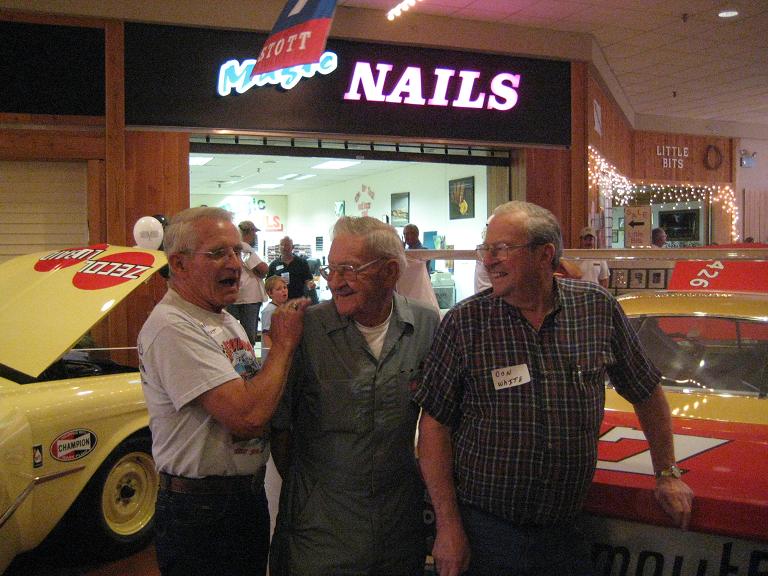 Jim & Delma McCauley from Nixa Missouri brought their beautiful "Black Gold" 1969 Dodge Charger Daytona to the event.

Jerry and Ann Narramore brought their 1971 Hemi Charger survivor to Keokuk.   This is a low mileage car that was raced in the Keokuk area back in the day.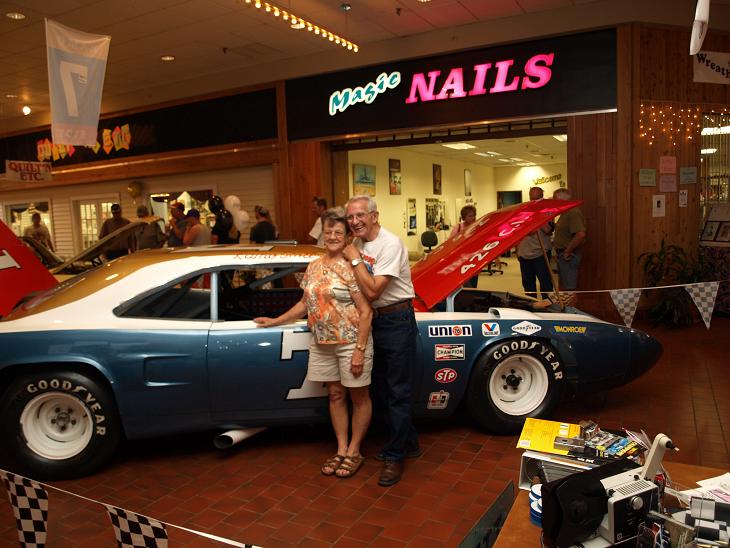 Brent and Sherri Evans from Cisne Illinois attended the event with  there 1969 Dodge Charger Daytona.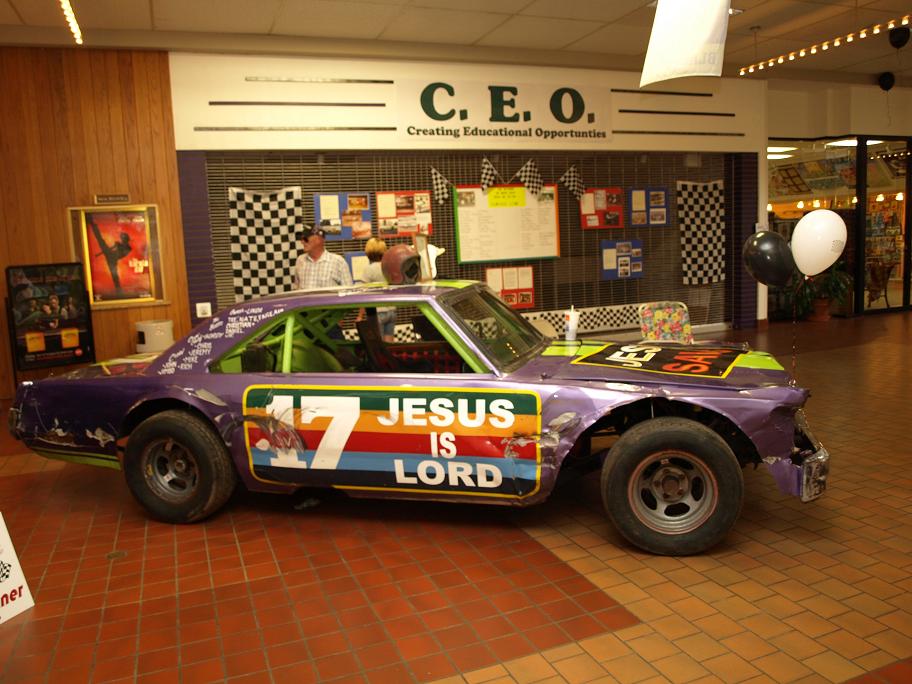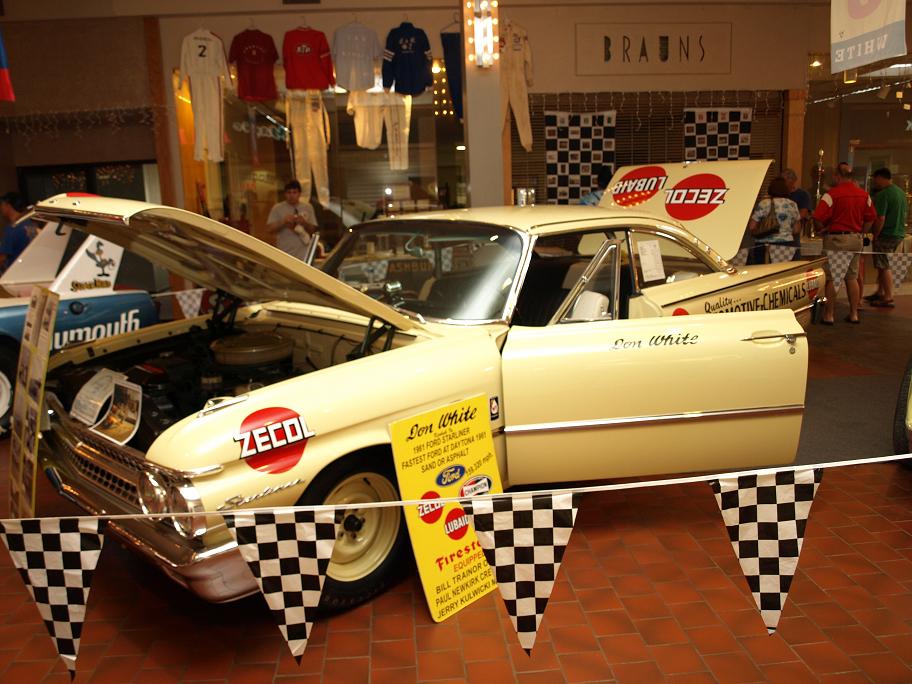 Larry Peterson,  brought his super clean Wimbledon White Talladega from Kansas to the Keokuk meet.

Barry Miller and his son attended the event and brought their #98 Benny Parsons Talladega from Indiana.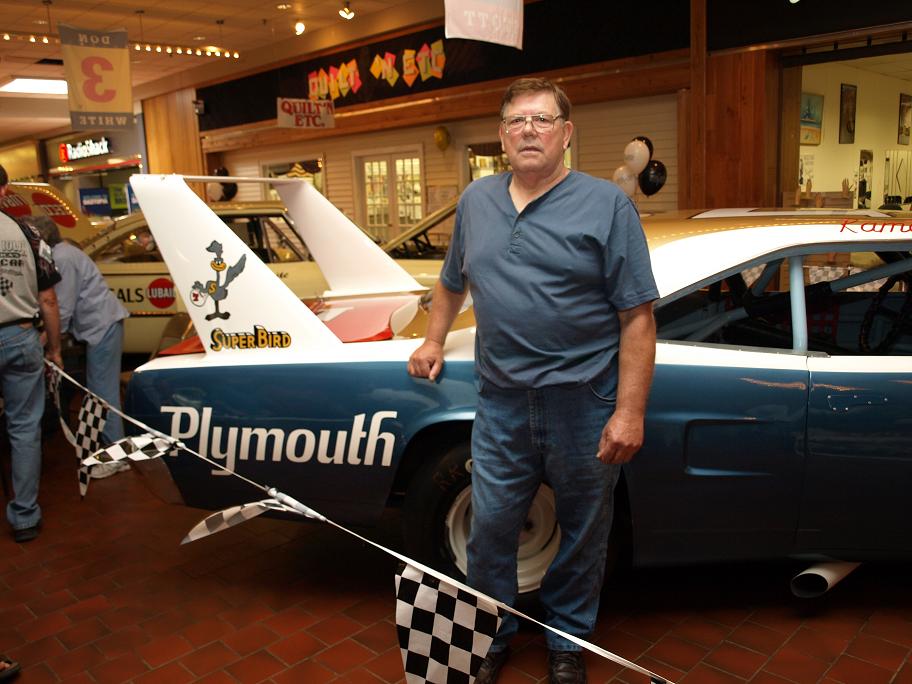 This is Gordy Blankenship's  #17 race car. This was said to be the last Chrysler stock car built by Ray Nichels.    It has been bodied as a 1972 Road Runner, a 1974 Charger, a Dodge Magnum,  a Dodge Mirada, and today it has been cut down into a Dodge Dart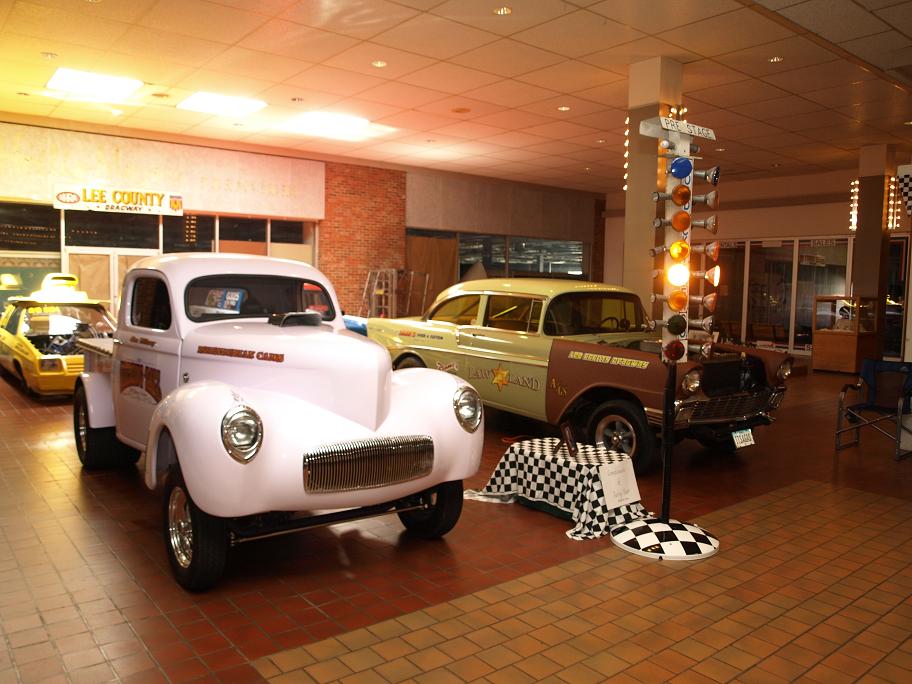 Cars filled the hall ways in the Keokuk River City Mall.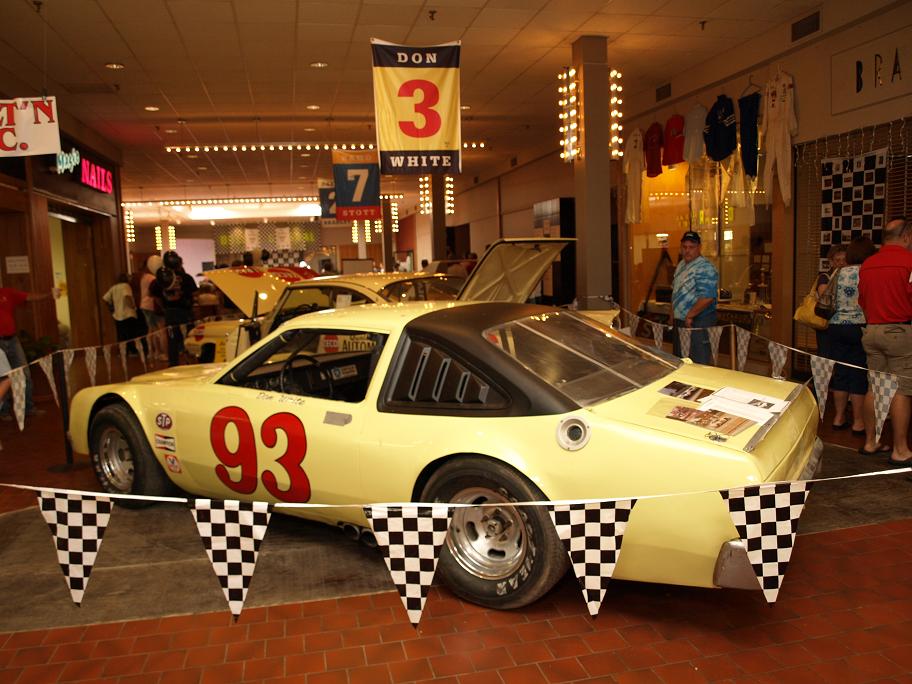 Some of the local Drag cars from the Keokuk area that would have raced at Lee County Dragway.