Shown here are a pair of the ultra potent Jack Bowsher Ford Torinos, as raced in USAC from 1971 through 1973. Jack's team usually ran two cars, and sometimes three and switched to this body style when the more aerodynamically efficient Talladega was too old to race after the 1971 race season. This particular picture is from 1972. Note that the team car, #2, has a standard Torino rear window completely concave. In the background, Jack's #21 car has a special bubbled rear glass, a result of the stillborn King Cobra project. Look at the window strap you can clearly see the difference. Pretty neat, huh?

1970 King Cobra Rear Window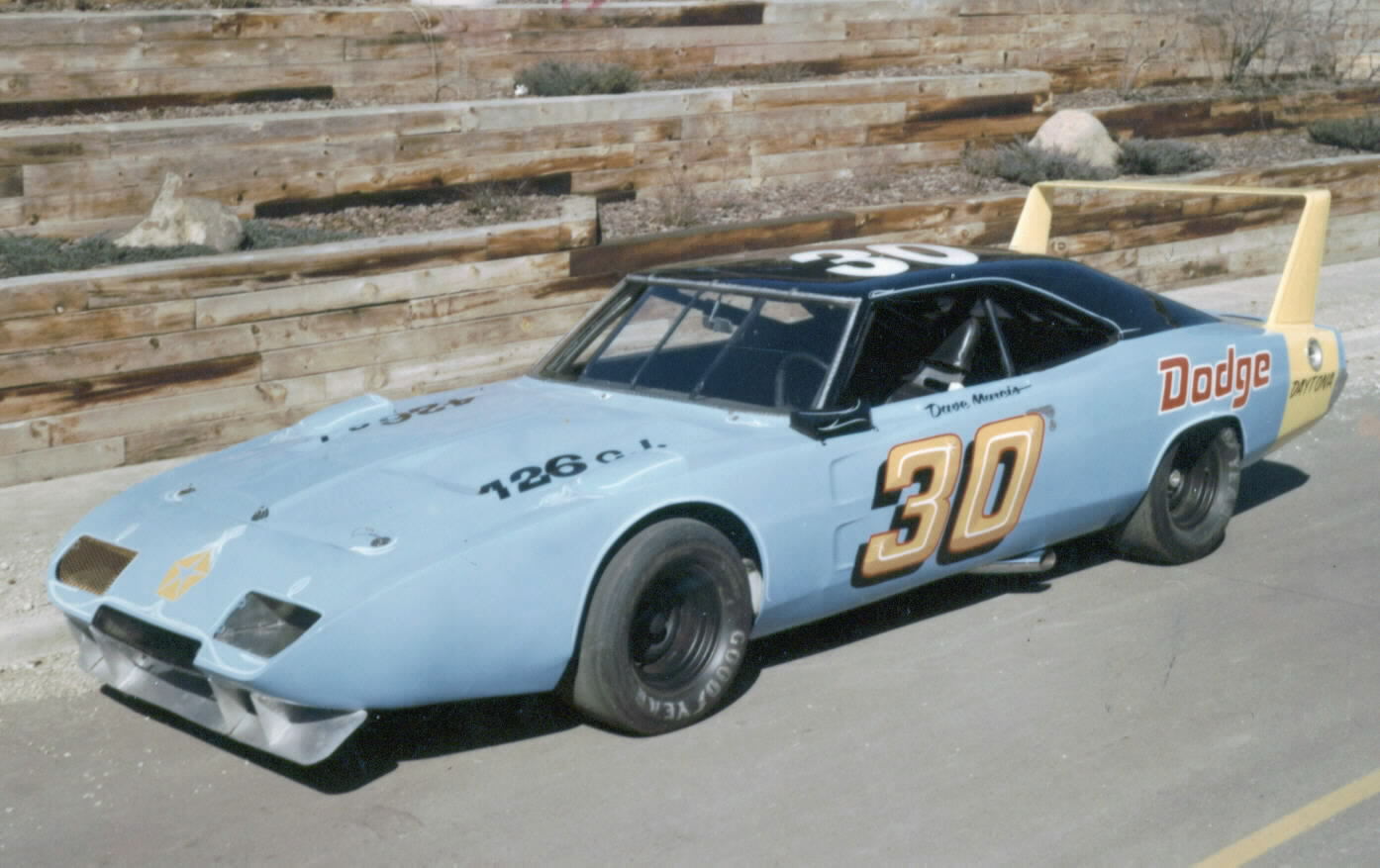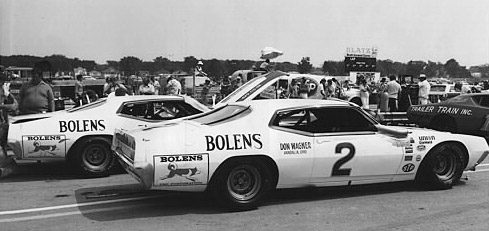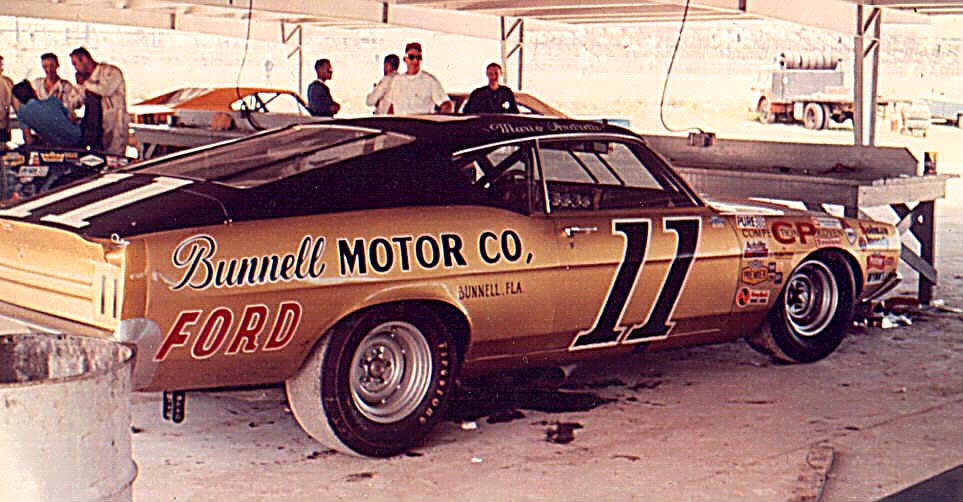 Daytona - February 1968. Chrysler aerodynamics engineer John Vaughn, dressed as a tourist took a number of spy photos while walking the garage area, and of Ford and Chrysler race cars on track. Here is Mario Andretti's Torino fastback. Knowing how much faster the Fords and Mercurys were compared to all the Chryslers (except Petty's tricked up Road Runner), it's easy to see where the idea for the Charger 500 rear window came from.

1978 - Here is Dave Marcis' original Daytona restored to race trim. The car raced through the mid 1970's as a '69 and '70 Charger, ultimately in NASCAR Late Model Sportsman (what is now the Busch Series). After crashing at Daytona, the car was retired and sold to a man in Milwaukee. Terry Nichels restored it to Daytona trim. Sold to an owner in Omaha in 1980, it later became the GoodysHeadache Powder #43 Daytona, and is now in RJR Winston colors. Most recently, the car was seen at Homestead Florida in late 2003 with Richard Petty driving it in pre-race ceremonies.