Daytona-Superbird Auto Club

Talladega & Cyclone Spoiler Registry

13717 W. Green Meadow Drive

New Berlin, WI  53151

414/687-2489

send email to:  superbirdclub426@gmail.com

Serving the Aero Warrior community since 1975


Whether you enjoy Mopar or Ford Aero Warriors,  our club has something to offer you.  We welcome all owners and admirers of Daytonas, Superbirds, '69 Charger 500s, Ford Talladegas and '69 Mercury Cyclone Spoilers, and Spoiler IIs.

Some of our members own Talladegas and Spoilers.   Some own winged cars or Charger 500s.   And some members own at least one of each!   But ownership is not required to join the club.  

Our group was founded in 1975, and we currently have about 600 members across the world.   We have always been friendly towards the Ford aero cars, and in 2001, we assumed responsibility for the Talladega and Spoiler Registry, founded by Mark Moses.

We celebrate the height of factory involvement in stock car racing - the Aero Wars of 1969 and 1970, including the period leading up to it, and just beyond.   So come on in and take a look...

Last updated    November 28, 2022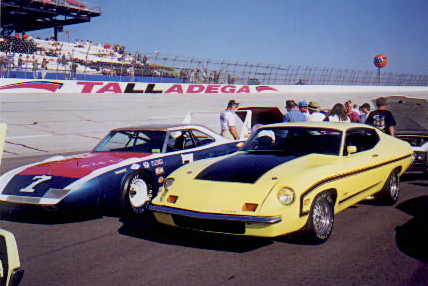 2023 member dues are $25 worldwide.     To renew or join, send $25 by mail to the address below. 

Or, if you use Pay Pal,   send your $25 to superbirdclub426@gmail.com  from the Pay Pal website.