Talladega & Spoiler Registry

Members Talladegas & Spoilers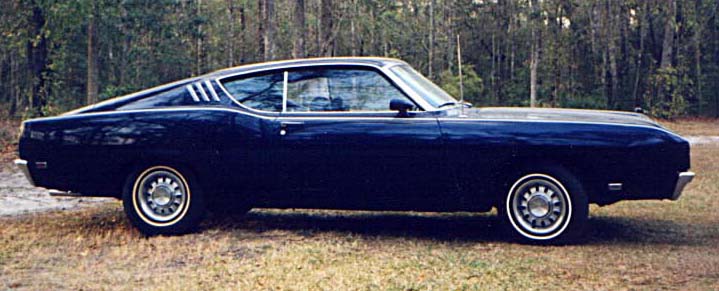 New club member John Mallette owns this nice looking Presidential Blue Talladega, 9A46Q192162.  John hails from Brunswick Georgia.   John's Big T is a nice example of a well preserved original condition car.  It's got about 56,000 miles, and is the kind of car many of us would love to find.

"I bought my Talladega in November 1999 from an older gentleman, in my hometown of Brunswick Georgia.  He had bought the car new in 1969 when he was around 53 years old.  His eyesight started fading a little at 83 years old, and he thought he might sell it, since he wasn't as confident driving the car with his present vision.   He had loved and cherished the car since it was new, and his decision wasn't easy.    This man is a pleasure to know, and it's a privilege to own the car that meant so much to him.  

Along with the car, came the original title,  build sheet, original invoice, etc.   The engine has never been rebuilt or removed from the car. It is not a show car, but as long as I am the owner, I will not make it into one.  It looks good, and runs and drives good.   I look forward to joining your organization, and hopefully having the opportunity to meet other members."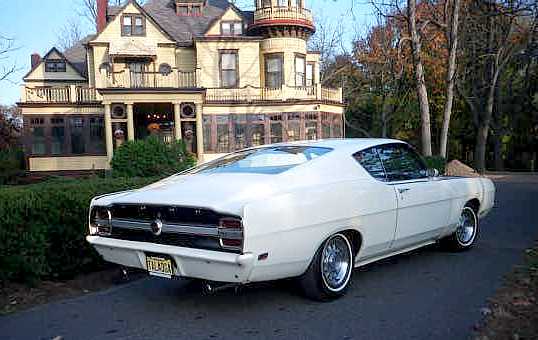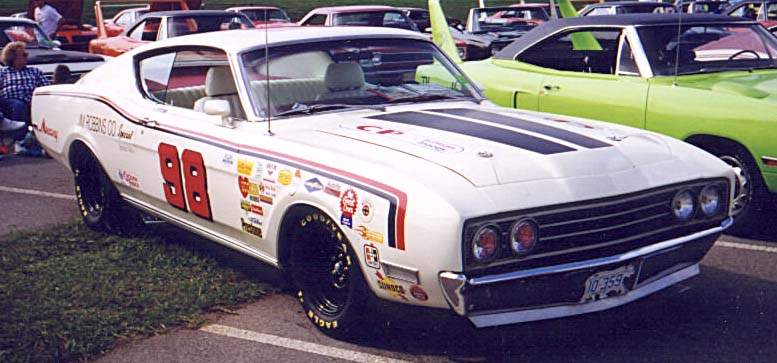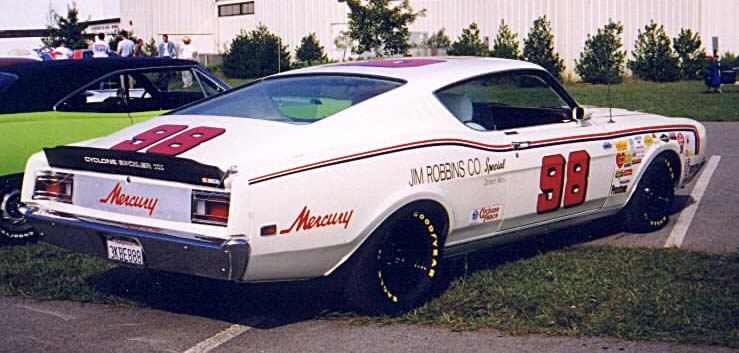 Lou Whitfield, from Bakersfield California has owned some great Aero Warriors through the years.  Lou used to own a Vitamin-C Orange Superbird that he spent many weekends running around the late, great Riverside Raceway in California. 

Along the way, Lou also got into Talladegas and Spoiler II's.  Shown here is one of his two current Cyclones.   Affectionately so named,  "Lee Roy" is a numbers matching '69 Cyclone GT, converted to Spoiler II specification. 

The side stripes pay homage to both Cale Yarborough and and Dan Gurney, the car has one blue side stripe and one red stripe.   Built to drive, it has a 351W engine and FMX automatic.  For comfort, it has a factory air conditioning setup.    Lou drove this car from Bakersfield to the 1999 Aero Warrior Reunion at Talladega.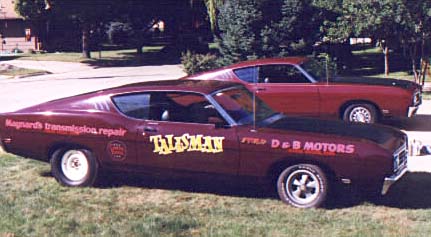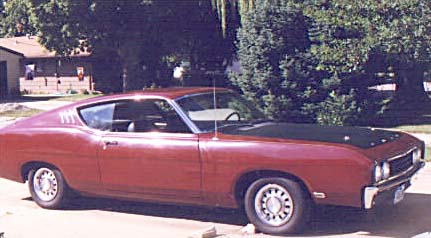 Tom Usher from Charles City Iowa owns this pair of maroon Talladegas.  They are extremely unusual, in that they are consecutive serial numbered cars, although they were originally invoiced to two different dealers in Iowa.

The drag car,  VIN 9A46Q189757, has been driven a quarter mile at a time for all of it's life.  There are only about 17,000 miles on the body, and it's in very good condition.   

The street car in the bottom photo, is VIN 9A46Q189758 was the tow car for the sister drag car and has about 70,000 miles.

Tom tells us that both cars are in good shape, but need a bit of work as they've been sitting for a few years.  

What a great combination, and Tom is one lucky guy to own this nice pair! I think this is one example where the pair of cars are more desirable together than they are apart.    Great story, and our thanks to Tom for sharing it with us.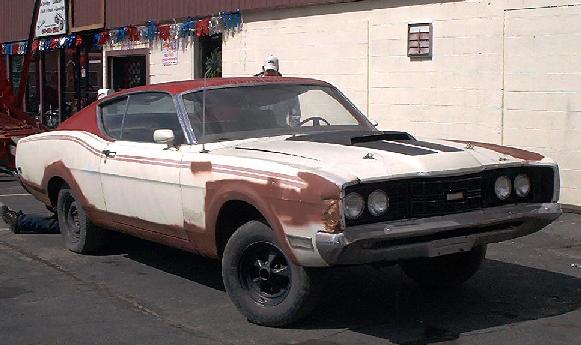 From Graham Ugalde, Klamath Falls, Oregon: 

"I had a 1970 Mach 1 Mustang I was trying to sell,  and ran into the Cale Yarborough Special on the internet in about March of 2002.  I was looking for one to buy when I sold my car.  Well it turns out the guy was interested in trading.  So I shipped out my car and got the Spoiler.  But when I got the car, it was in far worse shape than the guy had stated.  I have been in the process of gathering parts and getting them organized. 

"The car is a 428SCJ, 4 spd Drag Pack car.  It has staggered rear shocks,  3:91 locker rear end,  factory oil cooler,  bench seat,r  am air,  factory hood pins.  From what I have found this is the only Cyclone Spoiler known to exist with the drag pack option. The VIN# is 9H15R594992 the door tag reads body 63A, color MT, trm LD, date 22E, DSO 34, axle V, trans 6.

"The car is definitely restorable but is going to take me longer to get it on the road than I had anticipated.  My father has a 428CJ Cale Yarborough car also. He bought it in 1971 and has owned it ever since.  I really need to thank my father for all of the help, "Thanks dad.".  I really love these cars and wish I had it ready to go to the Cyclone/Superbird meet, but I have a little boy on the way and will be here about the middle of august, so I need to spend some time with him.   My wife and I decided to name him Cale."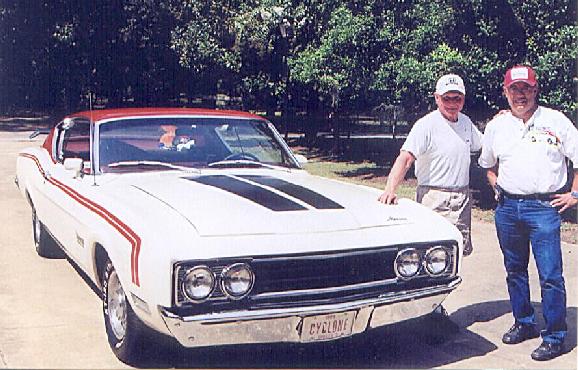 Member Larry McConnell visited with his hero Cale Yarborough in South Carolina.

Last September, I went to South Carolina on vacation and took the Spoiler II.  I looked up Cale Yarborough; had a nice visit with him, and he signed my car.   My friend took a photo of Cale (at left) and I in front of the Cyclone.   I also had the pleasure of getting some pictures of the Cyclone at Darlington Raceway, thanks to a friend who works there.  It was one of the best times I had on vacation.

"Everywhere I went, we had comments on the car.  People had many questions about the car and I enjoyed talking to them.   Cale enjoyed the car and was very nice.  I hadn't talked to him since he retired from racing.  My wife and I were in his fan club and went to several fan club events and visited him every year.